We Are an Investment Banking Leader in Valuation, M&A, and ESOP Advising
Our clients are growing, closely-held, profitable businesses that have generally grown beyond the initial founder and are ready for the transition to the next generation, or they are looking at possible exit strategies such as a third-party M&A transaction or an ESOP.
As an investment banking firm, we work with our client's trusted advisors such as attorneys, CPAs, bankers, and wealth advisors to help them reach their desired outcomes that extend far beyond just dollars and cents.
We're driven by our core mission to be a highly-respected, ethically-guided, full-service investment banking and financial consulting firm that is focused on working with owners throughout the lifecycle of their business and helping them reach their dreams and preserving their legacy.
No matter your business goals, we have the experience and expertise to help you make the most of your business investment, evaluate potential transition alternatives, and take advantage of value creation opportunities.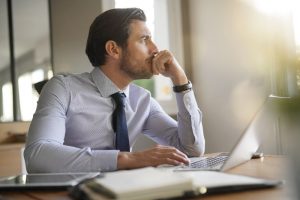 While many business owners are brimming over with ideas for next quarter or next year, very little have thought about their exit plan. Even when they do, owners tend to give it only perfunctory thought, preferring to think on just about anything else. You've committed much of your life to building your business. Treat it […]
Read More
It's crunch time. Discover how our services can work for you by contacting us today for your free consultation.